Believe it or not, there was a time when movies were not all remakes and full of superheroes. Before people became obsessed with special effects, big bodies, and remaking their favorite films, Hollywood was actually a more lenient business that allows people to make expensive mistakes and be allowed to fail once or twice. There were worse heroes than Ben Affleck's version of Daredevil, for sure; but unlike the actor who took time to get back on his feet after such a flop, people in the nineties allowed for chances and it was even the starting ground for then lesser-known directors like Quentin Tarantino, Paul Thomas Anderson, and David Fincher, among others. There are a lot of great films that have been lost due to the changing taste of the audience, and the critics' ability to (mis)judge. The good news, we have a few forgotten movies that you should watch. Check them out:
Meet the Applegates, 1990
The team behind Heathers came together once again (minus screenwriter Daniel Waters) to bring Meet the Applegates, a weird, absurd comedy that centers on a group of giant praying mantises trying to hide out in suburbia.
Part of the success is that director Michael Lehmann got an excellent cast to tell the tale, including Ed Begley Jr., Stockard Channing, and Dabney Coleman. While it seems like any other comedy, Meet the Applegates is actually smarter than it initially seems, with satirical looks at the end of the world, the holocaust, alienism, and terrorism in one.
Rush, 1991
The success of this film was thanks mainly to Jason Patric and Jennifer Jason Leigh, who have been constantly underappreciated by Hollywood. The story centers around two undercover narcotics officers who fall for each other, then fall harder into the drugs that they were supposed to stop.
Directed by Lili Fini Zanuck, the film gained attention only for its soundtrack, Eric Clapton's "Tears in Heaven." Other than that, it seemed too dark and unrelenting for mainstream audience to love it at the time, but if it were to air today as a remake, it could probably work better in box office—if it doesn't fall into obscurity first.
A Midnight Clear, 1992
Keith Gordon directed this harrowing and beautiful William Wharton adaptation, set at the end of the Second World War, with a ceasefire between German and US troops. This beautiful story is about loss, madness, and identity at a time of war. Why this didn't get more attention is the question, it certainly had an ensemble cast that included Gary Sinise, Kevin Dillon, and Ethan Hawke. This beautiful adaptation is tragically lost in the pile of films, and it's about time that people rediscover its artistry.
Trouble Bound, 1993
Patricia Arquette and Michael Madsen are both in this violent yet fun and memorable revenge flick that seemed quite a bit influenced by Quentin Tarantino. While not perfect, this movie is entertaining and quirky, with Madsen being both charismatic and charming and Arquette being nutty and quirky.
The movice centers around an ex-convict who is on a run with a woman. Unknown to him, a dead body was actually in the trunk of the Cadillac that they were riding. A mafia kingpin's daughter, meanwhile, is trying to kill a hitman who killed her father.
Spanking the Monkey, 1994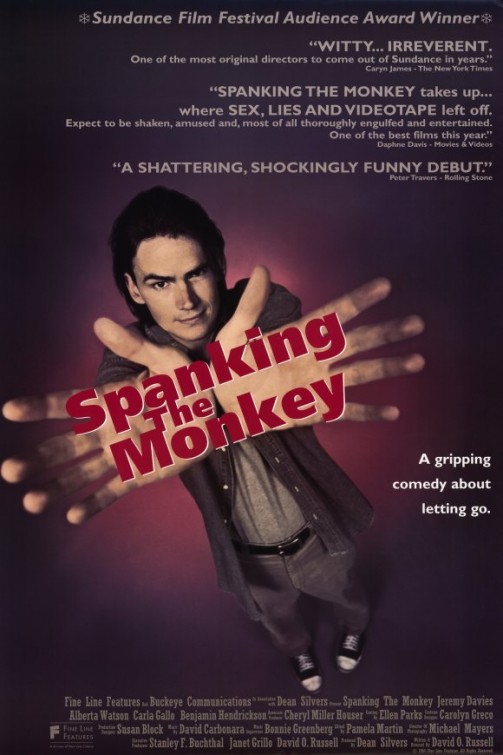 Before David O. Russell became an Academy Award–winning director, he started with a dark indie film called Spanking the Monkey, which is about incest comedy.  The story stars Jeremy Davies as a sexually frustrated college kid who had to suspend his studies to take care of his injured mother. Meanwhile, his father continues on his filandering and carefree lifestyle. Barely able to cope with his dysfunctional family, he becomes so consumed with depression and desperation that he resorts to having an affair with his alcoholic mother.
Being one of Russell's earliest works, the film is raw and intense, with the performances of the actors being its main selling point. The director's work has been challenging and brilliant in varying degrees since then, but this early work captures human emotions at its ugliest—and most interesting.
Living in Oblivion, 1995
The Steve Buscemi–starred film is hilarious, and it's the perfect time capsule for the nineties. The movie is actually divided into three parts, with the same director, same crew, and even the same cast, in a type of behind-the-scene look of the nightmare of independent film production. Oh, and if you're a Peter Dinklage fan, this is his debut film, so you get to see him before he became known as Game of Thrones fans' favorite character, Tyrion Lannister.