Do you want to become a model? If you are reading this, then there is a high probability that you do. However, before you venture into this world, you have to know that there are many kinds of modeling jobs and these include fashion, commercial, and glamour, among others. For this post though, we will just focus more on the basic stuff you need to learn about the modeling industry in the US.
So, here are the things you should have in your knowledge chest if you wish to pursue a career in the modeling business.
Most Common and In-Demand Types of Modeling Jobs
Commercial Modeling
Most agency models are commercial models. These are the models who appear on local or national print ads, television shows, catalogs; work in local fashion and trade shows; and, other similar stints. The pay isn't that huge, but it is good. Only a few commercial models make a living solely out of this, with a lot of them usually having other full-time jobs. New York, Chicago, maybe Miami, and Los Angeles are the major markets that need commercial models.
Models can be older shorter, heavier, and need not be pretty or beautiful. According to a survey, the most in-demand models are those that can project to "middle-aged men".
Acting ability, outgoing personality, easy availability, and good self-presentation skills are the things that can help you land a commercial modeling job. A big majority of this field of modeling are booked through agencies, except for those that are given by friends or members of the client's family.
Fashion Modeling
If you want to be a fashion model in the USA, you have to be in New York. For women and men who want to be fashion models and get signed with a lucrative national ad contract or be on the cover of fashion magazines and become "supermodels", you have to pass these criteria:
Be between 15–19 years old and 5'9″ to 6′ tall  for women; 18-25 and 5'11 to 6'2 in height for men.
Be really thin. Women should be around 105–115 pounds (except for plus-size models). Men should b

e slim, with 30–32 waist, and 36 to 38 jacket size.

Don't have large breasts. Size of 34C is the typical upper boundary. No or less stretch marks, tattoos, and piercings. Having dark skin is fine, but highly tanned skin is frowned upon.
Be beautiful and have an "interesting" face.
Have the right personality. Be committed, strong enough to take rejections, and gain a lot of self-confidence.
Be willing to relocate to a major market, which is New York in the USA, Paris in France, Milan in Italy and Tokyo in Japan.
Be willing to travel to strange locations where anything can happen.
You are a very rare person if you have all of that. You'll have one in a hundred chance to become an editorial fashion model. Editorial fashion agencies are the ones who book for editorial fashion jobs. They are only found in New York in the USA.
Factors to Consider to Become a Successful Model
Location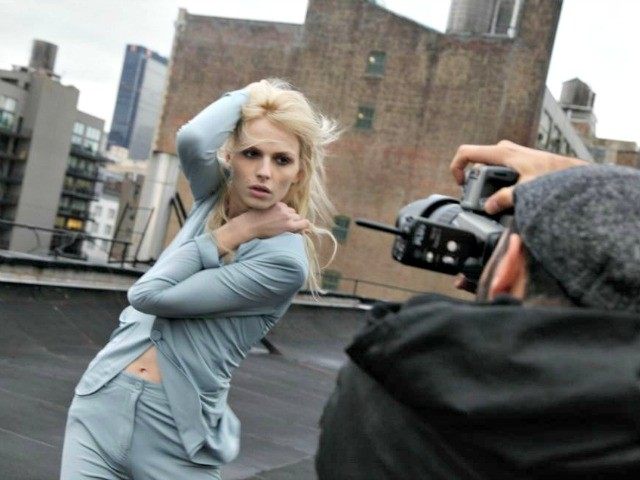 You need to be where the jobs are. If you are not anywhere near where the market is, you will not get the job. What usually happens is that clients call agencies and tell them their requirements for upcoming jobs. The agencies will match the requirements to the people they have.
The agency will then send a model's portfolios to the client, who will then select which models he wants to see. Models will be sent for casting or a go-see. However, you won't get paid for this yet. If you want to stay home, and home is more than 100 or so miles from where the work is, an agency can't do much for you.
Investment
Like any other businesses, modeling needs investment of time and money. You cannot become a successful model without them. For a start, you will need to invest in some things like the following:
Pictures — Every model needs to have good pictures of themselves.
Comp Cards — Models will need hundreds of these "composite cards" for their agencies to send to clients.
Self-presentation skills — A model needs to understand the basic of wardrobe, posturing, makeup, and other issues.
"Bag of tricks" — Every model needs to have their own makeup and other essentials in case there are no make-up artists around.
Modeling Skills — Models should be comfortable enough to pose in front of cameras and must know how to project themselves.
Advertising— Agencies will help you advertise yourself to potential clients.
Communications — If your casting agent can't contact you quickly, he may look for another model.
Living near the market — It would be difficult for you to compete with other models who are living near the market because they can respond quickly to casting calls.
Attitude
Attitude can usually make or break a career. Just like any other job, you have to bring the right attitude and skills to be a model.
Looks
Being good-looking is a tiebreaker, but it would be useless if you don't go to casting calls.
On the Process of Building a Successful Career
Agencies
In New York and other markets, modeling agencies are not really agencies at all. They are more of a model or talent management company.  Talent agencies work to find jobs for the models who have signed up with them. They earn 10 percent commission from what their models earn.
Model management companies, by contrast, take care of managing all aspects of the career of models. They are responsible for many range of services and advice. By law, they earn 20 percent commission from their models.
"Being Discovered"
Most people think that models were just hanging out when agents "discovered" them. Being discovered means that you have to work hard to make yourself noticeable to the decision makers. Or simply, you have to work on your craft to "force" these decision makers to "discover" you.
All in all, clients essentially rule the modeling world. Models need to have what the clients are looking for, and you have to make them notice you so that you'll have a shot at landing a modeling job. Good luck!