People often think black-and-white movies are too old-fashioned. With production teams investing so much time and effort in choosing the right color palette for their films, audiences have made it their habit to look forward to this aspect of the movie. What they say is true, the colors used in a movie set the mood of the whole film. If bright colors are used, like most of those movies for kids, you can expect that it will give off a positive vibe. Same case goes for suspense and horror movies, the colors used reflect the genre of the film.
This is totally understandable, but with this idea going on, it seems like the viewers start to judge the films using color palettes as a criterion, like if a movie is bichromatic, it probably is too boring—completely forgetting that this should not be the case as monochromatic and bichromatic films are just as great. To give you some proof, here are black-and-white films of the past decades that talk about relevant issues, have great story lines, and are therefore definitely worth your time.
Black-and-White Movies You Won't Regret Watching
Man Bites Dog (1992)
Directed by André Bonzel, Benoît Poelvoorde, and Rémy Belvaux, Man Bites Dog follows the story of a group of filmmakers who decide to meet a serial killer named Ben to record the murders and other horrendous crimes he commits. The crew starts following Ben wherever he goes and observes everything he does just to complete the documentary they are producing.
At first, the crew is just there to witness Ben's dreadful deeds until they find themselves being accomplices to his crimes and eventually becoming active participants of his acts. In one scene, where Ben decides to attack a couple, as he holds the man at gunpoint, he and the whole crew gang-raped his lover.
The movie's directors and producers—Bonzel, Poelvoorde, and Belvaux—all starred in the movie, with Poelvoorde playing the role of Ben and Belvaux and Bonzel taking on the role of the documentary director and camera operator respectively. Although the film received an NC-17 (No One 17 and Under Admitted) rating for having graphic content, it received positive response when it was first introduced to the public.
Man Bites Dog was given the André Cavens Award for Best Film by the Belgian Film Critics Association and was awarded the International Critics' Prize, the SACD award for Best Feature, and all three directors also received the Special Award of the Youth at the 1992 Cannes Film Festival.
Although one of the 1990s black-and-white movies, Man Bites Dog has become a cult classic and has inspired films like Maniac and Behind the Mask: The Rise of Leslie Vernon.
Nebraska (2013)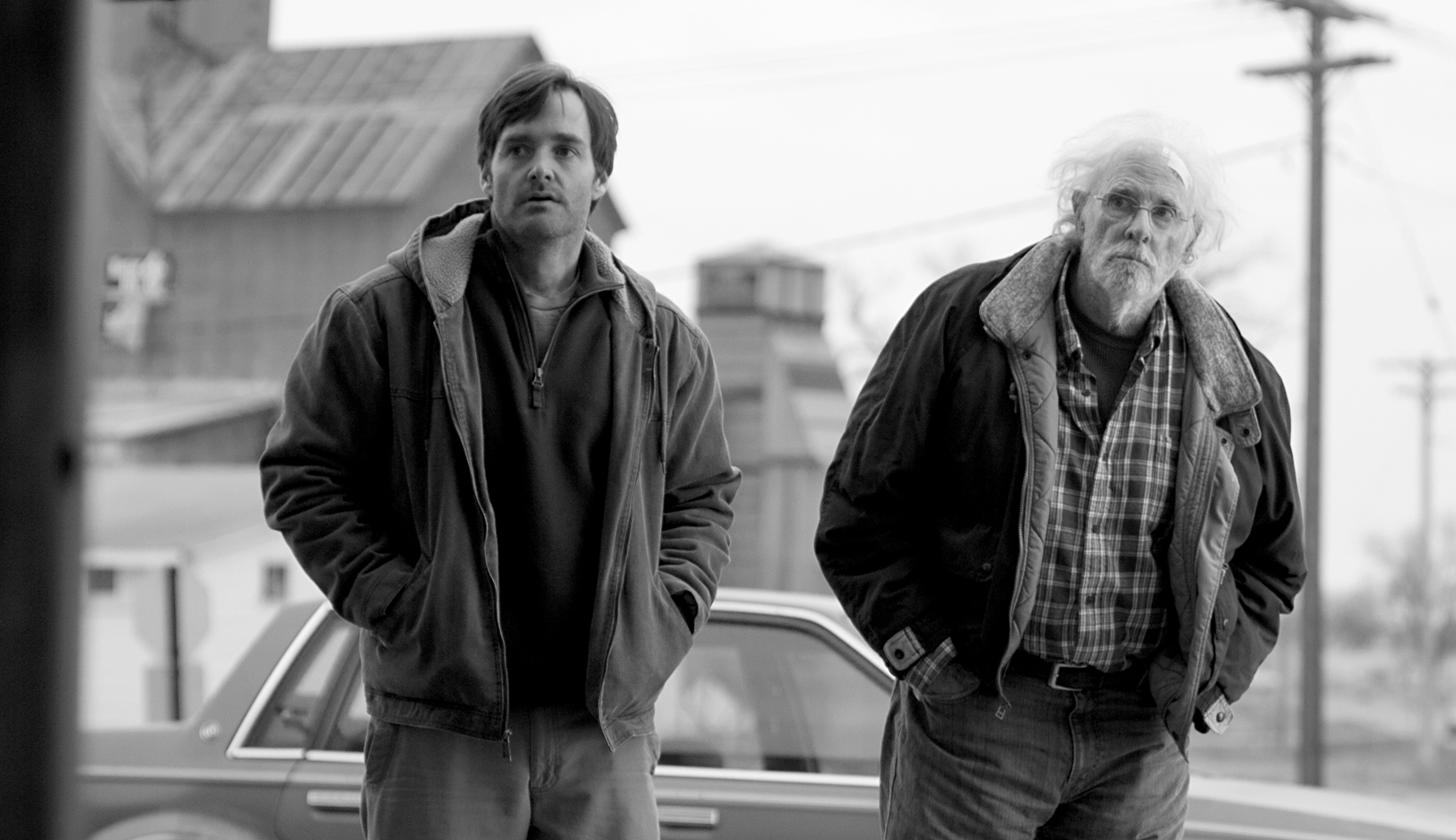 The most recent film on this list, Nebraska became the talk of the town with people praising the actors for their impressive portrayal of their roles, the direction, the cinematography, and the screenplay.
This 2013 film tells the story of Woody Grant, played by Bruce Dern, who is first seen attempting to go on a trip to Lincoln, Nebraska, but is stopped by a police officer. When he is found by his son David, played by Will Forte, David learns that his father wants to go to Nebraska to claim the sweepstakes prize he claims he won. Although David has known at the beginning of the film that what his father has is just a product of a scam, he eventually agrees to driving him to Nebraska to claim his supposed prize.
As the film progresses, David and Woody find themselves in the hometown of Woody and meeting his relatives and other acquaintances, who all start revealing Woody's secrets and things about his past life and whose treatment toward Woody changes when they are told about the news of him "winning."
Basically, Nebraska shows the audience the power of money, particularly on how it can change people. With its compelling theme and how it was beautifully crafted, it is no surprise that the movie received critical response. It landed several nominations at the Academy Awards, including  Best Picture (there were no other black-and-white movies on the list of nominees other than Nebraska), Best Director, Best Actor, Best Supporting Actress, Best Cinematography, and Best Screenplay.
Begotten (1990)
"Nobody will get through Begotten without being marked"—this is how the late TIME magazine editor and film critic Richard Corliss described this 1990 fantasy horror film. And it's not just him as a lot of other film critics have praised the movie for having covered such a delicate theme.
The movie opens with a scene some may find disturbing—a figure embodying "God" disembowels himself and dies right after. From his remains there emerges a woman, who is believed to be Mother Earth, who later uses the god's semen to impregnate herself, a pregnancy that resulted in the birth of the Son of Earth.
Later on, Mother Earth and the Son of Earth are then seen meeting a group of nomadic men. The following events lead to the mother getting raped and killed by the nomads. Another group appears in the later part of the film, who then dismember both the mother and her son.
The film revolves around the story of Genesis or the creation of Earth. It is often described as unsettling, even taking the 24th spot of Complex's Top 50 Most Disturbing Films list. But despite that, critics defend its glory by giving positive remarks on its not-so-good yet worth-pondering message—the horrible truth about the acts man can do. If you're one who likes films that tackle about sensitive topics in a graphic detail, then Begotten is definitely a good movie to watch.
It is illogical to judge films based on their color palettes as some black-and-white movies, although they set a completely different mood and vibe, can parallel the greatness of those that use distinct tint other than these two colors—and these three movies can prove that true.
Do have favorite black-and-white movies you think we should have included on this list?